Hi I'm Rochelle – Tauranga Wedding and Family Photographer
A storyteller that believes small moments become cherished memories.
I care … a lot. I care about my work, I care for my clients. I actually want to shout "you won't feel like you were on a photoshoot" because it'll be fun, it'll be natural. Check out my Pure Images my google reviews so you can see for yourselves how my clients feel at ease and how much fun can be had 🙂
Let's go on an adventure!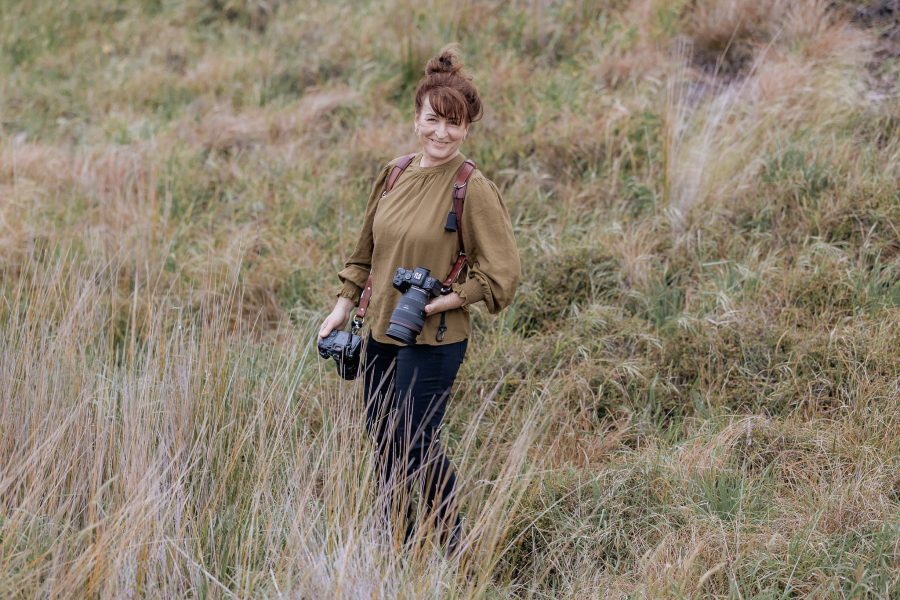 A little about me:
I share my life with my amazing husband, two great kids and a crazy cat called Sushi. We all live by the beach in Papamoa and we're quite happy to sacrifice tiles for the sand between our toes, which is another way to say we live in a pretty old beach house and we wouldn't have it any other way. We love travel; we play a lot in and on top of water and have just recently all bought bikes and are exploring New Zealand's cycle trails. Every opportunity we can we go camping and go off the grid (okay, admittedly I climb a hill to answer emails 😉
I've had a camera in my hand since teenage years and my first photography job was adventure photography in Queenstown (yes it was as great as it sounds). This is where I met my best friend/husband, and after lots of travel and adventures we've ended up back where I grew up, in the beautiful Bay of Plenty. I've been photographing weddings for (gulp) a while now and can honestly say sharing in a couples most important day of their lives is an honor and a beautiful privilege and dang it one hang of a lot of fun! If you are still reading this (your doing your homework which is great) ….have a read below as to how to how I like to approach my work and take a look at the FAQ tab: https://www.pureimages.co.nz/about/faqs/
I've received numerous awards over the years and received my Masters with NZIPP in 2019. I'm not currently a member as I'm not entering awards and wish to put more effort into my current work. I've found awards are great for challenging oneself but right now I'm taking a wee break concentrating on a few new skills yet to be revealed 😉
My approach to Wedding and Family Photography
I like to be able to tell a story through honest documentation and creativity. I really like to learn who my clients are, their story. I listen. So knowing what's important to you is important to me. Capturing moments as they unfold is also important ….. keeping it natural and keeping it real. I'm proud to say every single image on this website has been captured of real people; real wedding couples on their important days. There are no 'staged' photo-shoots. If you've had a wander through my website you will probably see I LOVE beautiful light and the opportunity to create something new, exciting and different for my clients. My approach to Wedding Photography and Family Photography is also to have you at ease so we can create some natural art together, keeping in mind some of the loveliest of images are often the ones where I'm working discreetly leaving you in your own company. We do need some direction on the day and it can all be done without fuss and a lot of interfering. When it comes to the location photography we'll make it easy, somewhere with beautiful light, gorgeous scenery and we'll make sure that it clicks with who you both are. I get the biggest kick from hearing how much my clients adore their photos and really important we'll have a whole bunch of fun!
And finally … do you hate being in front of a camera? I actually love hearing this as I explain if you pop over to: pureimages.co.nz/about/faqs If you look through my google review's you can hear straight up from my clients they felt they could be themselves all the while we were laughing together and creating naturally fun and beautiful moments.
So take a good look around and if you click (again, sorry for the pun) with my work feel free to get in touch through email or connect through the Contact form (or feel free to make a good old fashioned phone call to tell me about your day).
If you wish to hear of others experiences working with me do feel free to jump on to my google reviews.